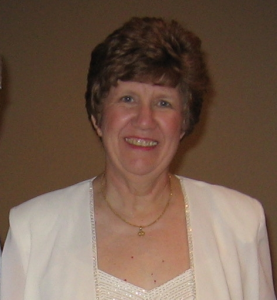 Linda S. Cheek is a best-selling author, educator, former teacher and former physician currently unlicensed and retired from practice.  Moving from the narrow concept of treating individuals one-on-one, she has taken her concept of a hierarchy of health and how to regain or maintain it to a much grander level, teaching people through books, webinars and seminars thousands to one. 
"When the student is ready, the teacher will appear."  If you are ready, she is here, ready to teach you how to regain or maintain your health through the Seven Pillars of Total Health and the Seven Steps to Healing. The Seven Steps to Healing program can be adapted to individuals, families, small groups, large groups, and from local areas to around the world.  This program is the basis of healing from physical diseases, including drug abuse.
Linda Cheek's Biography
"Life is like a box of chocolates. You never know what you're gonna get."
Forest Gump
Born during President Truman's inauguration in 1949, Linda has adopted Truman's moral philosophy of "Do what is right because it is the right thing to do" She grew up in Northern Virginia,  got her BA in Biology at University of Texas at Austin, MA in Guidance and Counseling at Phillips University and finally her MD at University of Texas Health Science Center at San Antonio twenty-two years later. Before becoming a physician she was a secondary science teacher and a military spouse, spending most of those 20 years in San Antonio, Texas.

Practicing as a physician
Becoming a physician later in life gave Linda some insights into health that younger physicians lack. Knowledge of home cures from her mother, a nurse, and other alternative medicine sources gave her the drive to look at alternative medicine. In her second year of conventional practice, she realized that she
wasn't curing any disease or healing any patient with conventional medicine. A study of acupuncture led her to cleansing which led to homeopathy and then prolotherapy. She is happy to present to you real healing medicine in these  energetic medicine forms.
​
Faith and Missions
Jesus Christ is an important part of Linda's life. Half of her profit from her book sales of Target: Pain Doc has been pledged to support missions. A survivor of job loss, death, divorce, cancer in a child, and felony conviction, she can hopefully be a source of Christian strength to others facing similar situations. She hopes to be able to do mission work around the world. She plans on starting a non-profit organization to help inmate families and change our unjust Justice System. For more information on this, please check out www.lindacheekmd.com.
​